Koi Auctions
About our Auctions
We hold several Auctions each year, providing a great opportunity to purchase quality koi. Bins and airlines are provided to sellers, and a small percentage of each sale goes to the Society.
Where and When?
Dates are listed on our Homepage and in our newsletter.

Sellers to have fish in bins by 9:30am
Auction Viewing from 9:30am
Bagged fish viewing and sales from 9:30am
Auction starts at 10am

Venue is listed on our homepage and facebook page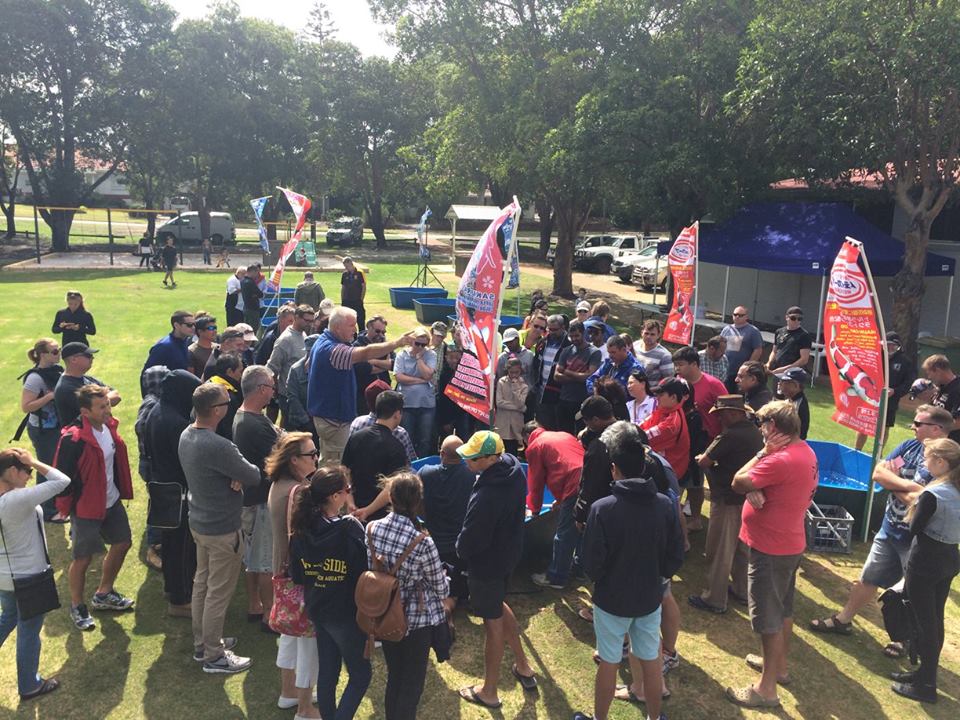 Buying at an Auction
Come along on the day and bid. Bidders will need to leave their contact details to receive a bidding number. When you have finished bidding, you may take your bidding number back to the Helpdesk, make payment then receive the koi you have purchased.

Bags are included in the purchase price of all fish, however some buyers chose to also bring a box to stabilise the bag on the trip home.

BUYER'S COMMISSION:

Successful auction sale: 5% buyers fee (members), 10% buyers fee (non-members) on top of your final bid

Bagged fish sale: 5% buyers fee (members), 10% buyers fee (non-members) fee on top of the price marked on the bag

Any fish passed in at Auction, which is sold after the Auction on the day:

If the fish is sold to it's HIGHEST BIDDER: 5% buyers fee (members), 10% buyers fee (non-members)
If the fish is sold to anyone other than the highest bidder: 15% buyers fee (members or non-members)

* This difference was introduced as we were getting a lot of people not bidding on fish they wanted then trying to negotiate with the seller after the fish passed in - making the auction a waste of time, and making more work for the entire auction team. The 15% rule encourages a buyer to bid on any fish they want to avoid paying the higher commission.


Selling at an Auction
If you would like to sell some fish in one of our Auctions, you will need to be a current member of KSWA and make a booking before the day - contact details of who you need to book with can be found in the newsletter.

Please ensure you do make a booking before Auction day; entries on the day cannot be accepted as bins and air lines need to be booked and organised in advance.

Please see the Auction Bylaw (below) for time deadlines, seller fees & sizing rules (some fish must be bagged rather than entered in the Auction).
Bylaws
The KSWA Auction Bylaw is available on our Forms & Bylaws page.