Newsletters
About our Newsletter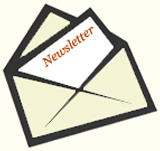 Members of KSWA receive our monthly newsletter packed with information about upcoming events, products of interest, koi keeping articles, photos from pond constructions and past events, and much more.

These publicly available newsletters have had addresses and phone numbers removed to protect our member's privacy.

Koi related businesses are welcome to advertise in the newsletter. Ads run for 12 months (May to April), prices are $200 for a full page, $150 for half page.

Newsletter Archive
August 2017
July 2017
June 2017
May 2017
April 2017
March 2017
February 2017
January 2017

November 2016
October 2016
September 2016
August 2016
July 2016
June 2016
May 2016

June 2010
May 2010
April 2010
March 2010
February 2010
January 2010

November 2009
October 2009
September 2009
August 2009
July 2009
June 2009
May 2009
April 2009
March 2009
February 2009
January 2009

November 2008
October 2008
September 2008
August2008
July 2008
June 2008
May 2008
April 2008
March 2008
February 2008
January 2008

November 2007
October 2007
September 2007
August 2007
July 2007
June 2007
May 2007
April 2007
March 2007
February 2007
January 2007

November 2006
October 2006
September 2006
August 2006
July 2006
June 2006
May 2006



All newsletters are PDF files - click the button below to download free PDF Reader